Social Responsibility
Our social projects focus on child and education. In addition to producing educational projects that integrate the activities of our collaborators to the surrounding communities where we perform our works, we operate and contribute to the expertise of our activities with an institution elected by our board.
For the seriousness, social purpose and dedication of the employees and volunteers of this institution we share and recommend that they know and contribute to their perpetuity through the link below.
Founded on September 22, 2003 by a group of volunteers conscious of the need for a broader social project focusing on the needy children of the Osasco region, the Cecil-Child Coexistence Center LUIZ ANTÔNIO RHEDA, is an institution with its own headquarters, charity , philanthropic, legally correct, and that has as primary objective the attendance of children aged between zero and 4 years, who does not have the father and that the mother needs to work for the family sustenance.
Through a social and pedagogical project, children and their mothers receive medical, dental, educational and psychological care. The project has as a fundamental requirement, the participation of mothers in the creation and education of their children.
Better learn about the project and contribute through the site: www.cecilar.org.br
We are do. construction company, and we do different!
Sustainability
Sustainability is a value of the company and we think of it in every step of the projects we perform. An example of this is our headquarters that was developed in a pioneer way with these concepts and today is the only carbon neutral sector, know the sustainable headquarters
Our team is highly qualified, having developed and participated in numerous projects, some unprecedented, in the real estate segment since 2006.
We developed the methodology for calculating budget and greenhouse gas Inventories (GEE) in the construction sector, today the basis for calculating the methodological guide of Sinduscon-SP.
We conceive and participate in the publication of several sustainability reports based on the Global reporting Initiative (GRI).
We qualified for years followed by the company that acted rather in the ISE (Business Sustainability Index) of BM & FBOVESPA as well as the Sustainability exam Guide
We have expertise in environmental certifications such as LEED (Leadership in Energy and environmental Design) and Aqua-HQE, the latter with more than 1.5 million square meters certified.
Conscious that the civil construction sector is a large waste generator and natural resource consumer, we act responsibly to mitigate the impacts of our activity.
The experience gained in more than 7 million m² delivered qualifies us to identify innovative and unconventional solutions in the design and execution of a venture.
With a recognized technical body and a group of specialized people, we employ systematic techniques for evaluating the functions of each discipline and constructive systems involving an undertaking, identifying unnecessary gaps of cost, planning and Specifications for the purpose of finding creative paths that are economically fulfilling these functions.
In this way we produce a product with the same quality and characteristic, but at a more efficient cost.
Technology
Through the experience gained by our team and the partners we relate, we apply and access the most advanced constructive technologies to offer our customers and the buildings we have built.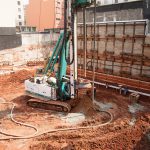 Foundation and containment 
Foundations in propeller stakes, excavated, stationery, berets, metallic, pre-molded concrete, Strauss, Franki, Mega, Root, Tubulão, shoe, Radiers.
Contentions in metallic profile, implanted profiles, diaphragm walls, risers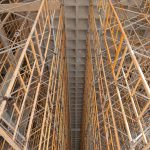 Structure 
Aluminum anchors, sliding, Drophead, Steel Deck.
Molds ready in wood, aluminum, buckets and sliding
Pumped concrete, high performance and ice cream.
Frame in fabrics or steel cutting and bending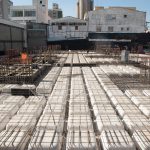 Structural Systems 
Pre-molded, flat, pre-beam, reticulate, ribbed, desired.
Structural Masonry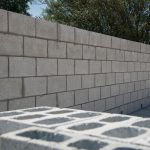 Seals 
Concrete blocks, pre-molded walls and Drywall.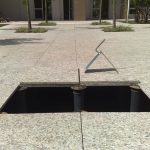 Floors 
internal and external high floor, with acoustic or heated treatment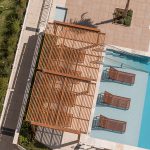 Wooden Frames 
Port Kits ready with FSC and pergola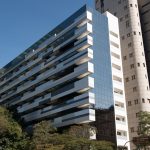 Aluminium frames 
Frame without countermark, acoustic, glass skin and shutters.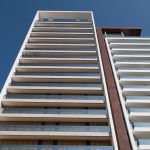 Facades 
Unitizada, Monocloak, mortar and ceramics.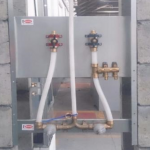 Electric and hydraulic 
Electric Kit (octopus system and electric frame kit), hydraulic kit (shower kit, distribution kit, shaft kit), shaft VISITÁVEI, hydraulic system in Pex, bathroom ready.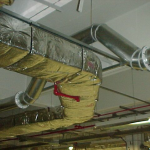 Air-conditioning systems 
Split, VRV/VRF (variable refrigerant flow), cold water Central (chiller).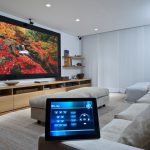 Automation systems 
dimerization, automated shutter, biometric lock, irrigation, safety systems, soundproofing and structured cabling.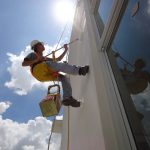 Painting 
Paint to compressor and low VOC ink (volatile organic compounds)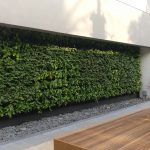 Landscaping 
Green panel, low water-consumption vegetation and automated irrigation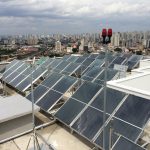 Sustainability 
Energy management, Fotovoltáicos panels, Solar heating panels, water reuse, wind towers, electric car boots, residential automation, waste recycling, green roofs.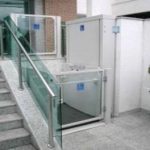 Accessibility 
Analysis, specification and adequacy of projects the standard 9050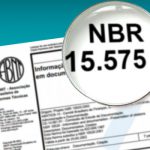 Performance Norm 
Analysis, specification and adequacy of projects the standard 15575
With a proper management model (SQM-Smart quality and Managment) we manage our internal guidelines and routines focusing on the quality of processes, controls and outcome of the final product.
More than 185 operational processes implemented, give uniformity our activities and regardless of the type of enterprise or locale, we guarantee the standard defined by the company.
The control of deadlines and costs is carried out in a detailed manner and any deviation detected is subject to immediate preventive or corrective actions implemented.
Transparently, the management in view of our results informs and directs our efforts to a single goal and transform individual attitudes into collectives, gaining agility and strength.
We are unsatisfied and restless, here is the law of maximum effort, if we reach our desires, we change the porch and seek to improve always.